Free Shipping $50+ within Continental US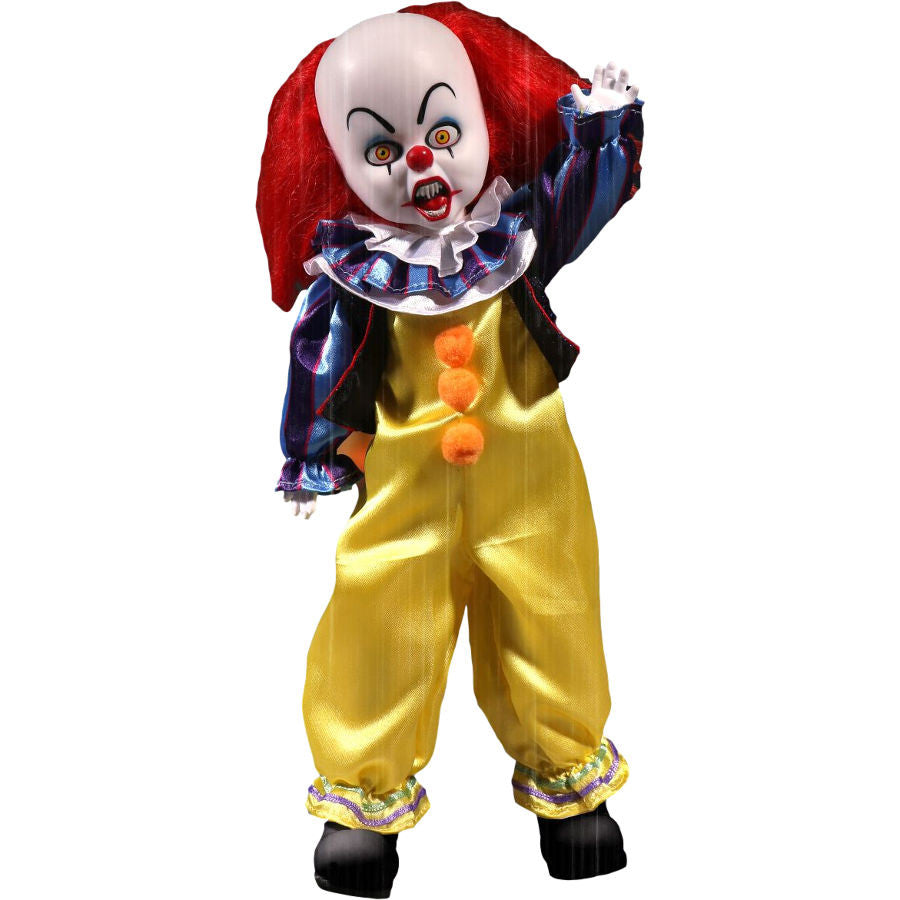 We have run out of stock for this item.
"Want a balloon?" He's every nightmare you've ever had, your worst dream come true. He's everything you ever were afraid of. He's Pennywise the clown, and now he's a Living Dead Doll.
From 1990 film It.
Includes 5 points of articulation, red balloon.
Product dimensions: 10" tall.