Free Shipping $50+ within Continental US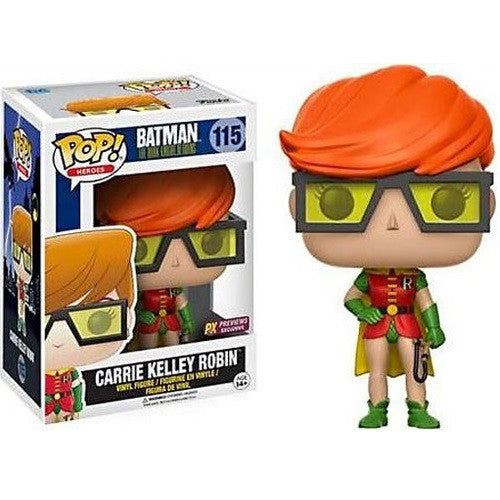 Robin (Carrie Kelly) Batman The Dark Knight Returns Pop! Vinyl Figure Exclusive DC
$ 17.99 $ 10.99
We have run out of stock for this item.
To celebrate 30th-anniversary of Frank Miller's seminal graphic novel (The Dark Knight Returns), comes this cute  Robin (Carrie Kelly)  Pop!
Perfect for DC fans and toy collectors alike!
Exclusive - you won't be able to find these in those big toy stores!
Product Dimensions: 3.75'' inches tall
Age 3+
Effective on orders during/after Nov 1, 2017: Cannot guarantee condition of product box. Box may have slight wear. Mint-condition guarantee does not apply to this Funko POP! item. Requests for mint-condition will not be entertained. Damages of product box are not eligible for returns/refunds.