Free Shipping $50+ within Continental US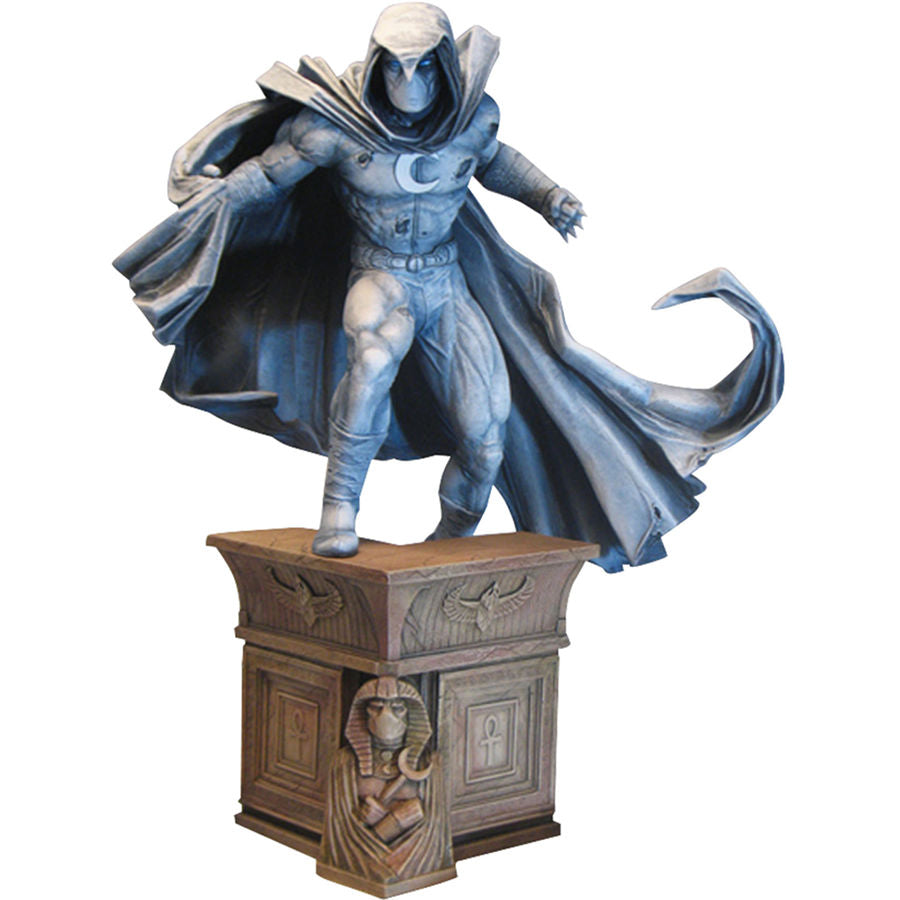 Moon Knight Marvel Premier Collection 12" Resin Statue Limited Edition
$ 150.00 $ 134.99
We have run out of stock for this item.
By the blessings of Khonshu, the Moon Knight walks again!
The white knight of the Marvel Universe returns!
Depicts a slightly battle-damaged Fist of Khonshu perched on a rooftop with Egyptian architectural details.
Limited Edition: 3000 units.  Includes certificate of authenticity.
Materials: resin.  Height: 12".  Sculpted by Jean St. Jean.
Qualifies for FREE SHIPPING!