Free Shipping $50+ within Continental US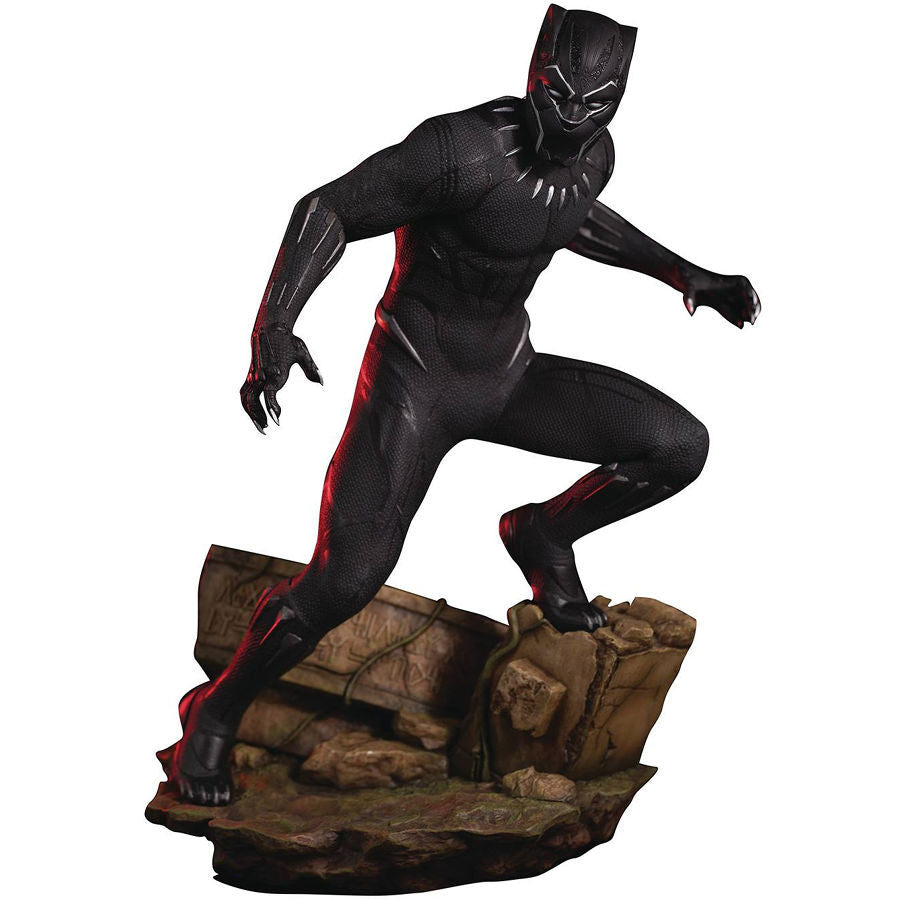 Black Panther - 2018 film Marvel Cinematic Universe - ArtFX 1/6 Scale Statue
$ 139.99 $ 132.99
We have run out of stock for this item.
Questions? Please read our FAQ.
From 2018 Marvel Cinematic Universe film Black Panther, here is Wakanda's T'Challa as the titular protagonist - Black Panther!
An ARTFX 1/6th-scaled statue by Kotobukiya.
Great for Marvel fans and collectors!
Materials: PVC (non-phthalate), ABS, magnet.  Height: 12.5 in, 1:6 scale.
Japanese import.  Qualifies for FREE SHIPPING!