Free Shipping $50+ within Continental US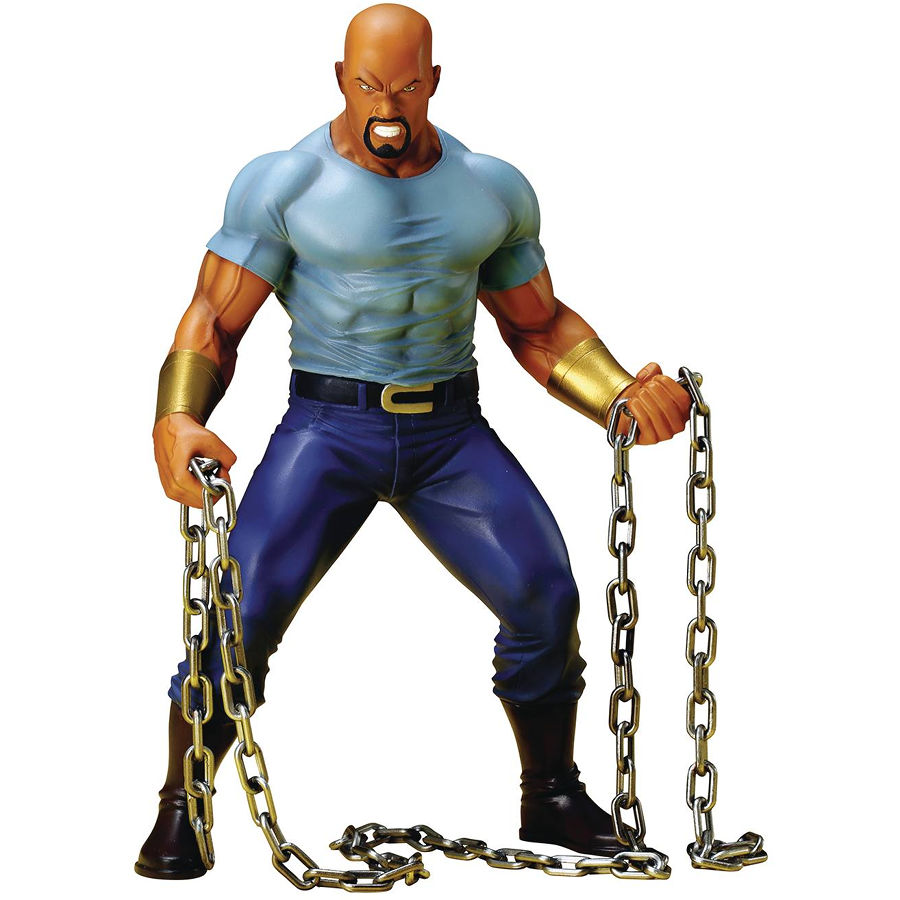 Luke Cage - Marvel's The Defenders - ArtFX+ 1/10 Scale Statue
$ 74.99 $ 71.99
We have run out of stock for this item.
Questions? Please read our FAQ.
From Marvel's The Defenders, here is Carl Lucas as "Hero for Hire" Luke Cage (Power Man)!
An ARTFX+ 1/10th-scaled statue by Kotobukiya.
Great for Marvel fans and collectors!
Based on concept art by Dale Keown.  Sculpted by Junnosuke Abe (RESTORE).
Materials: PVC (non-phthalate), ABS, magnet.  Height: 200mm (7.5"), 1:10 scale.
Japanese import.  Qualifies for FREE SHIPPING!