Free Shipping $50+ within Continental US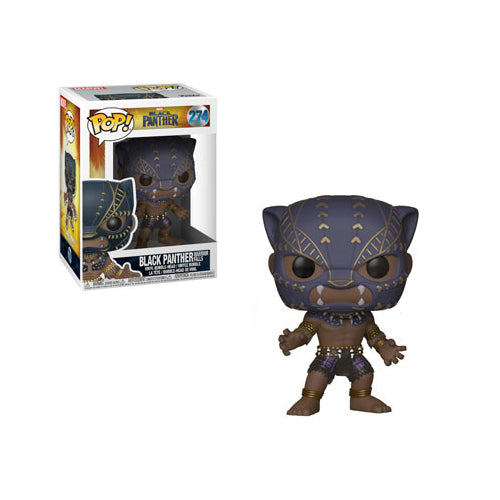 We have run out of stock for this item.
Pre-Order Item: Estimated Shipment Date: Tuesday, December 26, 2017
T'Challa (Chadwick Boseman) as Black Panther (Warrior Falls), from 2018 Marvel Cinematic Universe film Black Panther, comes as POP! Marvel vinyl figure number 274!
Great for Marvel and Funko POP! and fans!
Product Dimensions: 3.75" tall.
Age 3+
Effective on orders during/after Nov 1, 2017: Cannot guarantee condition of product box. Box may have slight wear. Mint-condition guarantee does not apply to this Funko POP! item. Requests for mint-condition will not be entertained. Damages of product box are not eligible for returns/refunds.